OVERVIEW: The way to well-written science
PART I: Paragraphs and Sentences...
SET 1: The Parts of Arguments
SET 2: Indicator Words
SET 3: Refining Claims
SET 4: Locating Arguments in Prose
SET 5: Rationale's Essay Planner
SET 6: Assessing
SET 7 : More on Assessing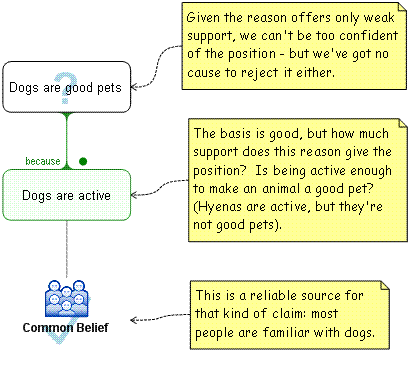 Don't be tempted to rate the reason as strong and the position as good just because you want to agree with the position! Remember: we're evaluating how well this argument supports the conclusion, not voting for or against the idea that dogs are good pets.
Content of this page drawn in whole or part from the Austhink Rationale Exercises with permission from Austhink.