OVERVIEW: The way to well-written science
PART I: Paragraphs and Sentences
SET A: Paragraphs: The Maps Behind Them
SET B: Paragraphs: Using Maps to Meet Readers' Expectations
SET C: Paragraph Coherence and Cohesion
SET D: Sentences
SET E: Scientific Sections (including Methods)
SET F: Scientific Sections: The Discussion
SET G : Scientific Sections: The Introduction
SET H : The Paper as a Whole
Model Answer for Exercise 4
Does your map look like one of these?
The primary Organising Principle for all three variations is Report, with emphasis on those aspects that reduced error and boas. The secondary Organising Principle in all cases is one of degree, in this case, degree of specificity. The focus shifts from the choice of house, to the choice of interviewee within that house, and then to the specifics of how that interviewee was handled. Different people will have different ideas as to whether some of the later sentences do or do not nest under earlier sentences.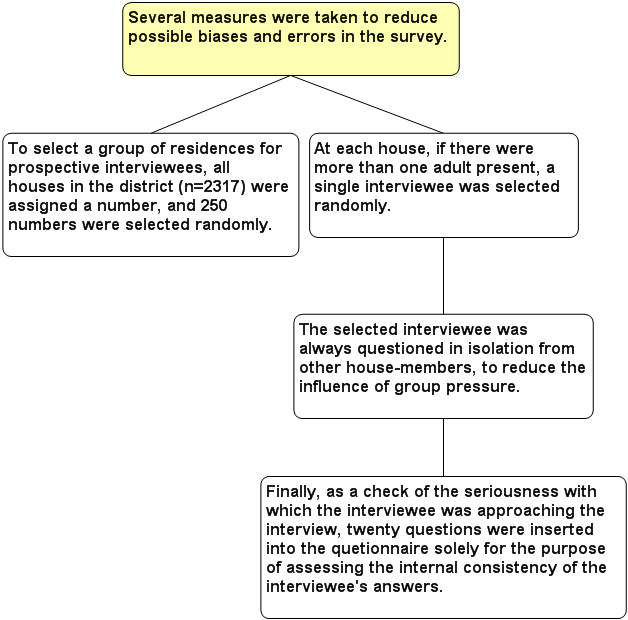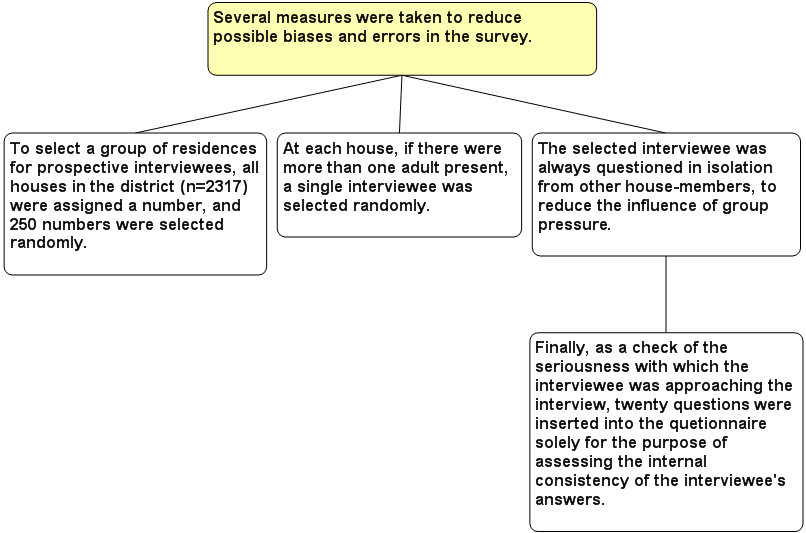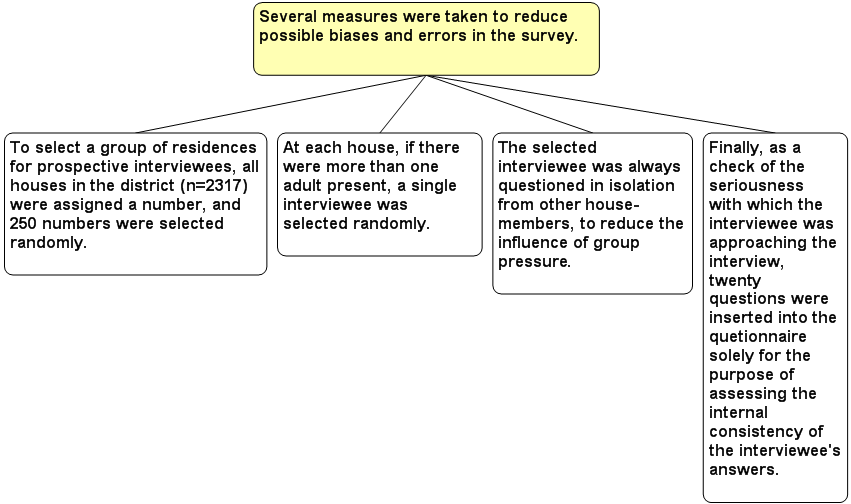 Now close this window to return to the main Rationale browser
......