OVERVIEW: The way to well-written science
PART I: Paragraphs and Sentences
SET A: Paragraphs: The Maps Behind Them
SET B: Paragraphs: Using Maps to Meet Readers' Expectations
SET C: Paragraph Coherence and Cohesion
SET D: Sentences
SET E: Scientific Sections (including Methods)
SET F: Scientific Sections: The Discussion
SET G : Scientific Sections: The Introduction
SET H : The Paper as a Whole
How to use maps as a basis for a landmark-final paragraph (in 3 easy steps)
Most commonly you will want to use the landmark-final paragraph pattern to soften the tone of an argument. As might have become obvious from the examples so far this is most important in the Introduction where the landmark-final format is just one of several strategies that writers look to in order to avoid appearing arrogant or didactic. Assuming you have started planning any of your arguments using a mapping approach, then you will need to make some adjustments before you start writing. An argument map is closer in structure to a landmark-first paragraph, but if you follow the three steps below, the adjustment will be quite easy.
STEP 1
Compose a map in the normal pattern, with the arguments claim (which will later become the concluding landmark sentence) in the top box as per usual.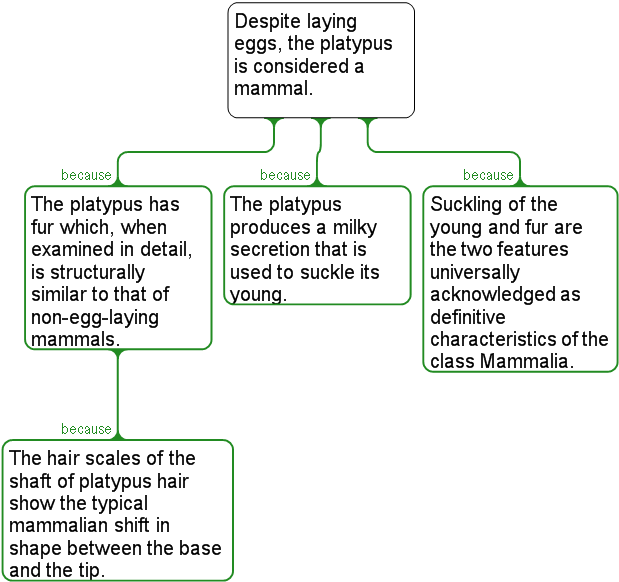 STEP 2
Shift the text of the future concluding landmark sentence to the bottom of the map, leaving a gap to be filled at the top. Use a red claim box, unconnected to the main map.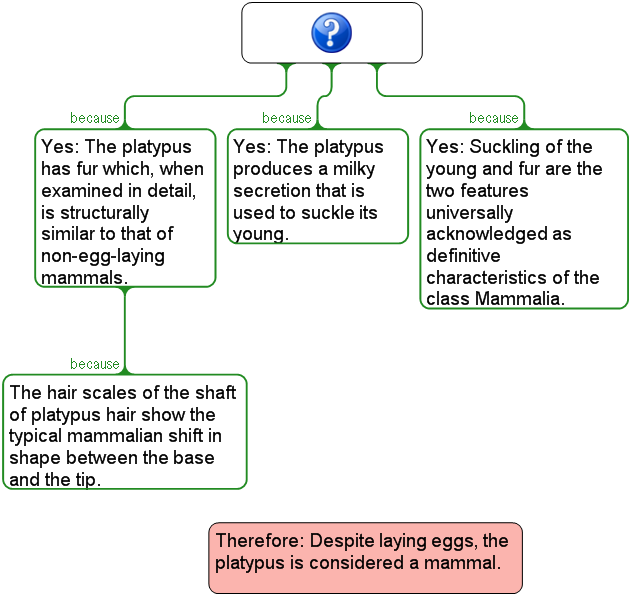 STEP 3
Fill in the gap with a pointer sentence , i.e. the sentence that prepares the reader for the landmark sentence. In this case, the landmark sentence is a claim (i.e. a suggested answer), so the pointer sentence should be a question (explicit or implicit).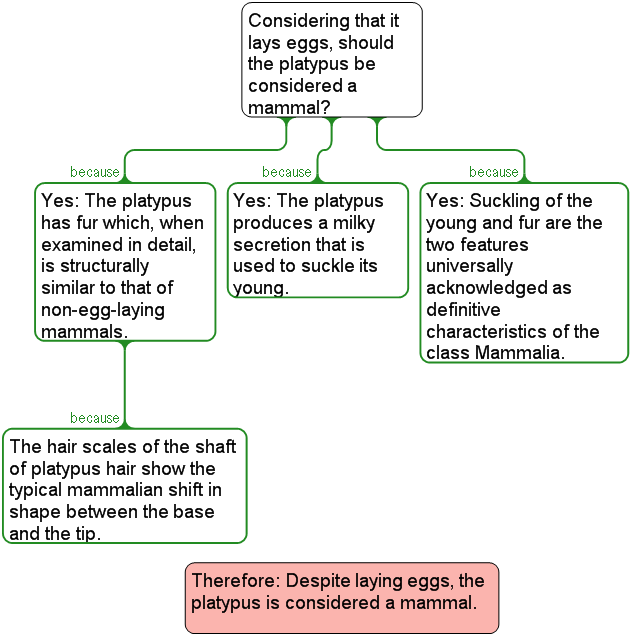 ......